Antique Auto Storage Fort Worth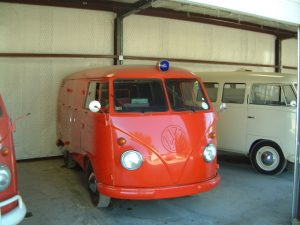 Call today for a no obligation quote on antique auto storage.
You have several choices for antique auto storage in Fort Worth.  Allow us to tell you why Fort Worth Car Storage is your best option. Call us at (817) 999-0980 and we will be happy to answer any questions you might have after you read this article.
If you are an antique auto owner, we know that your antique auto is your baby.  Not only does it represent a significant financial investment, but an antique auto is also a passion, something which cannot be given an intrinsic value.  We understand, truly, for our owner is a car collector,  and our staff is manned by car buffs who understand car storage.
The question, then, becomes this:   what do you look for in searching for antique auto storage Fort Worth?  What amenities, over and beyond simple storage, should you demand of a place where your valuable investment will be stored?
Secure auto storage . . .
First, and foremost, a car collector of antique autos will want to know that his/her vehicle is safe and secure.  This would seem to be the bare minimum we should demand of an collector car storage facility. No expense should be spared in protecting your auto from vandalism and theft.
Climate controlled car storage . . .
Fort Worth means heat in the summer; it means serious heat in the summer; and serious heat means oxidation and oxidation means damage to cloth surfaces, wood surfaces, and leather surfaces. In other words, oxidation must be avoided at all cost with car storage, and the only way to avoid oxidation is with climate controlled car storage. You'll pay a little extra for this, but it is worth every penny of the added expense.
What other amenities should you look for?
Idle cars are cars susceptible to future poor performance.  Vehicles stored for a decent amount of time should be started periodically.  Ideally they should be driven occasionally.  If the storage continues into months, routine maintenance should be conducted. Periodic cleaning would be nice, and at all times an antique auto should be covered to protect it from accidental flying debris and/or other accidental damage.  Long term auto storage demands attention to the little details.
Those are the bare basics that you should expect when looking for antique auto storage, and you will find them all at Fort Worth Car Storage.
Our nondescript building belies the fact that we have a state-of-the-art security system.  Our climate control system has back-ups upon back-ups in case of power failure.  We offer various packages which give you practically any amenity you can think of.  Our goal is to deliver, to you, the exact same vehicle you delivered to us at the beginning of the storage period.
And we offer this point as an added guarantee: we do not hesitate, at all, in storing our own collectible cars in our facility.   That's how sure we are, that we are willing to store our own pride and joy in the same facility that we store yours in.
If you want the best you seek out the best.  When antique auto storage Fort Worth is your quest, Fort Worth Car Storage should be your destination.  Give us a call.  Schedule a tour.  You won't be disappointed!